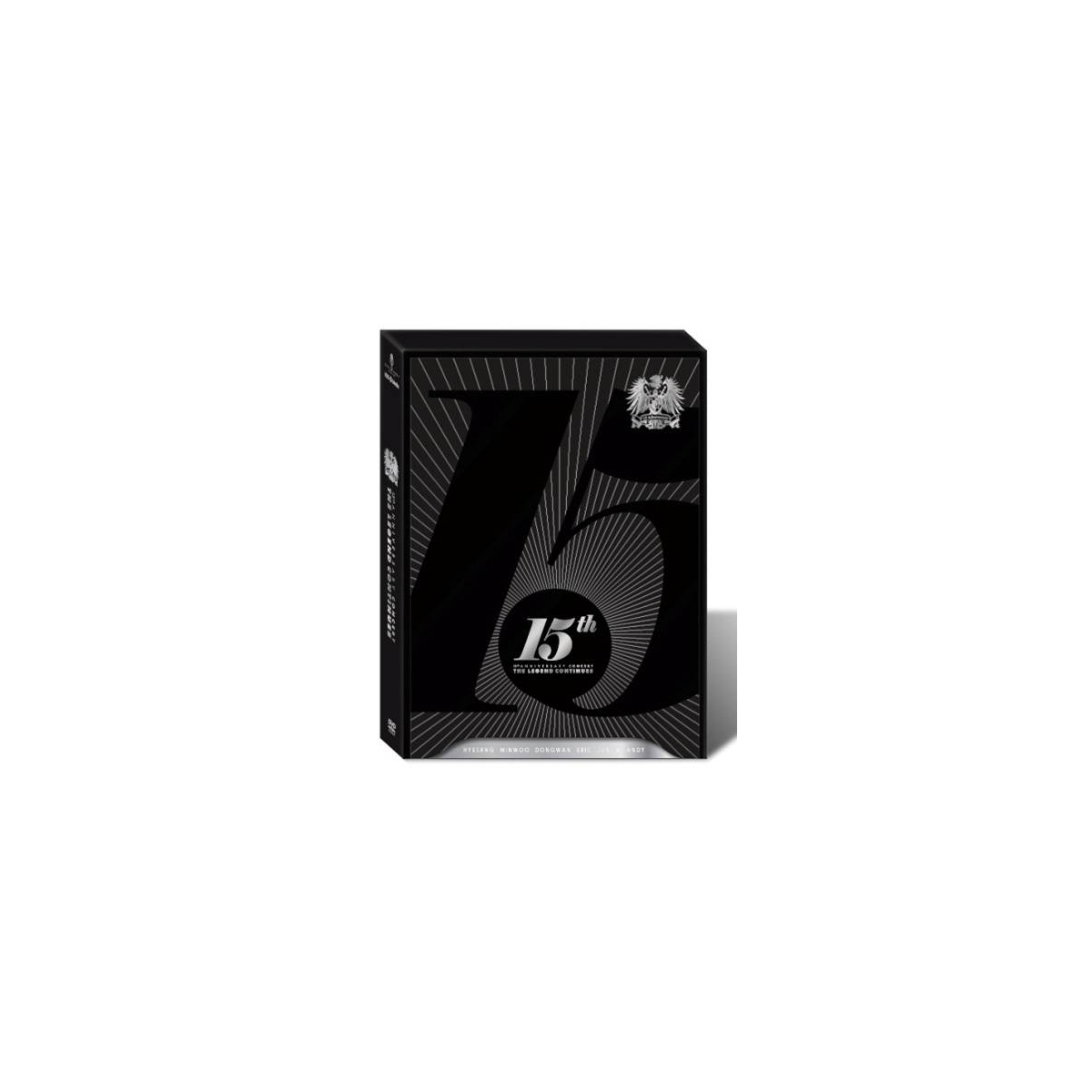  
(Case Creased) Shinhwa - 15th Anniversary Concert The Legend Continues DVD
Label: Digital Apple
Date: 2013.12
Format: DVD (Region Code:1,3,4,5,6)
Number of Discs: 3
Weight: 16
DVD1 : Shinhwa's 15th Anniversary Concert 1 (110분)]
01. Opening
02. Intro
03. Only One
04. Your Man
05. 천일유혼
06. Hey, Come On
07. Free
08. You're My Everything
09. 기도
10. How Do I Say
11. Be My Love
12. Stay
13. 으쌰으쌰
14. T.O.P.
15. Perfect Man
16. Shooting Star
17. Angel
18. Hurts
19. 해결사
20. On The Road
DVD2: Shinhwa's 15th Anniversary Concert 2 (62분)
01. Venus
02. Brand New
03. Once In A Lifetime
04. First Love
05. I Pray 4 U
06. Run
07. Yo!
DVD3: Shinhwa's 15th Anniversary Concert Special Features (42분)
01. Concert_Special Making (30분)
02. Multi Angles (12분) : Shooting Star[에릭 / 동완 / 민우 / 혜성 / 전진 / 앤디], Run[에릭 / 동완 / 민우 / 혜성 / 전진 / 앤디], Yo![에릭 / 동완 / 민우 / 혜성 / 전진 / 앤디]

Packages are generally dispatched within 2 business days after receipt of payment.

Shipping fees include handling and packing fees as well as postage costs, and it will be calculated automatically, depending on your location, shipping method, and item weights.

Our job is limited to dispatching orders through shipping options that buyers choose on their own, and we can't make a particular order arrive faster than others.

If you need faster shipping, please choose the faster shipping option instead of demanding us faster shipping.
The weight is our own unit of measurement, and it's neither lbs nor kg.

Please click on the following link for details.