We're optimizing our wishlist module.
We apologize for the inconvenience.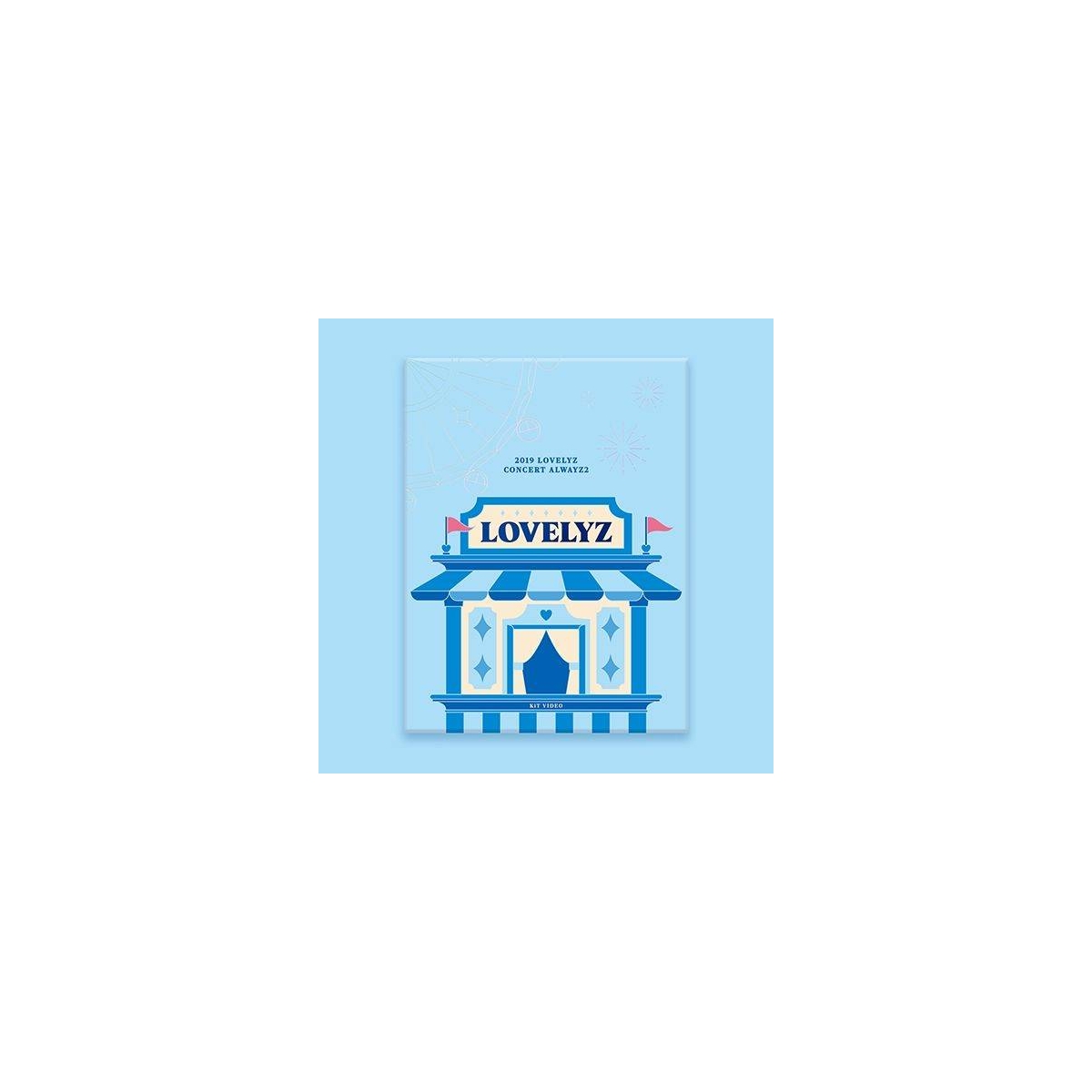  
LOVELYZ - 2019 Concert Alwayz 2 Kit Video
Because of the built in battery, Kihno albums can be ordered up to 2 copies per each order. 
If you'd like to order more than 2 Kihno albums, please split your order into two or more. (Fedex doesn't have this restriction.)
Genie Music KR
Date: 2020.03
Weight: 14
Tracklist

1. [VCR] OPENING
2. 지금, 우리
3. MENT-1
4. 졸린 꿈
5. 라푼젤
6. MENT-2
7. 놀이공원
8. 퐁당
9. MENT-3
10. 수채화
11. [VCR] 떠나요 러블리즈 1부 <보물찾기>
12. Destiny (Jazz ver.)
13. Candy Jelly Love (EDM ver.)
14. 종소리 (Rock ver.)
15. [VCR] 떠나요 러블리즈 2부 <한끼대첩>
16. LOVE GAME
17. Close To You
18. MENT-4
19. 여름 한 조각
20. 미묘미묘해
21. 1cm
22. SHINING★STAR
23. [VCR] 떠나요 러블리즈 3부 <백일장 시즌2>
24. Sweet Luv
25. 비밀정원
26. Rain
27. MENT-5
28. 안녕(Hi~)
29. Ah-Choo
30. MENT-6
31. 그날의 너
32. 그 시절 우리가 사랑했던 우리(Beautiful Days)
33. [VCR] LOVELYZ Dreaming
34. 그대에게
35. MENT-7
36. 어제처럼 굿나잇
37. BEHIND MAKING FILM

SUBTITLE : KOREAN / ENGLISH / JAPANESE / NONE
VIDEO : 360P / 540P / 720P / 1080P
AUDIO : STEREO
DURATION : KIT VIDEO KIT / about 247 mins


OUT BOX + MINIPOSTER(8EA) + MINI CALENDAR(24P) + 4 CUT PHOTO(8EA) + KIT VIDEO(247MINS)+ MEMBERSHIP CARD(RANDOM 1EA)


Packages are generally dispatched within 2 business days after receipt of payment.

Shipping fees include handling and packing fees as well as postage costs, and it will be calculated automatically, depending on your location, shipping method, and item weights.

Our job is limited to dispatching orders through shipping options that buyers choose on their own, and we can't make a particular order arrive faster than others.

If you need faster shipping, please choose the faster shipping option instead of demanding us faster shipping.
The weight is our own unit of measurement, and it's neither lbs nor kg.

Please click on the following link for details.