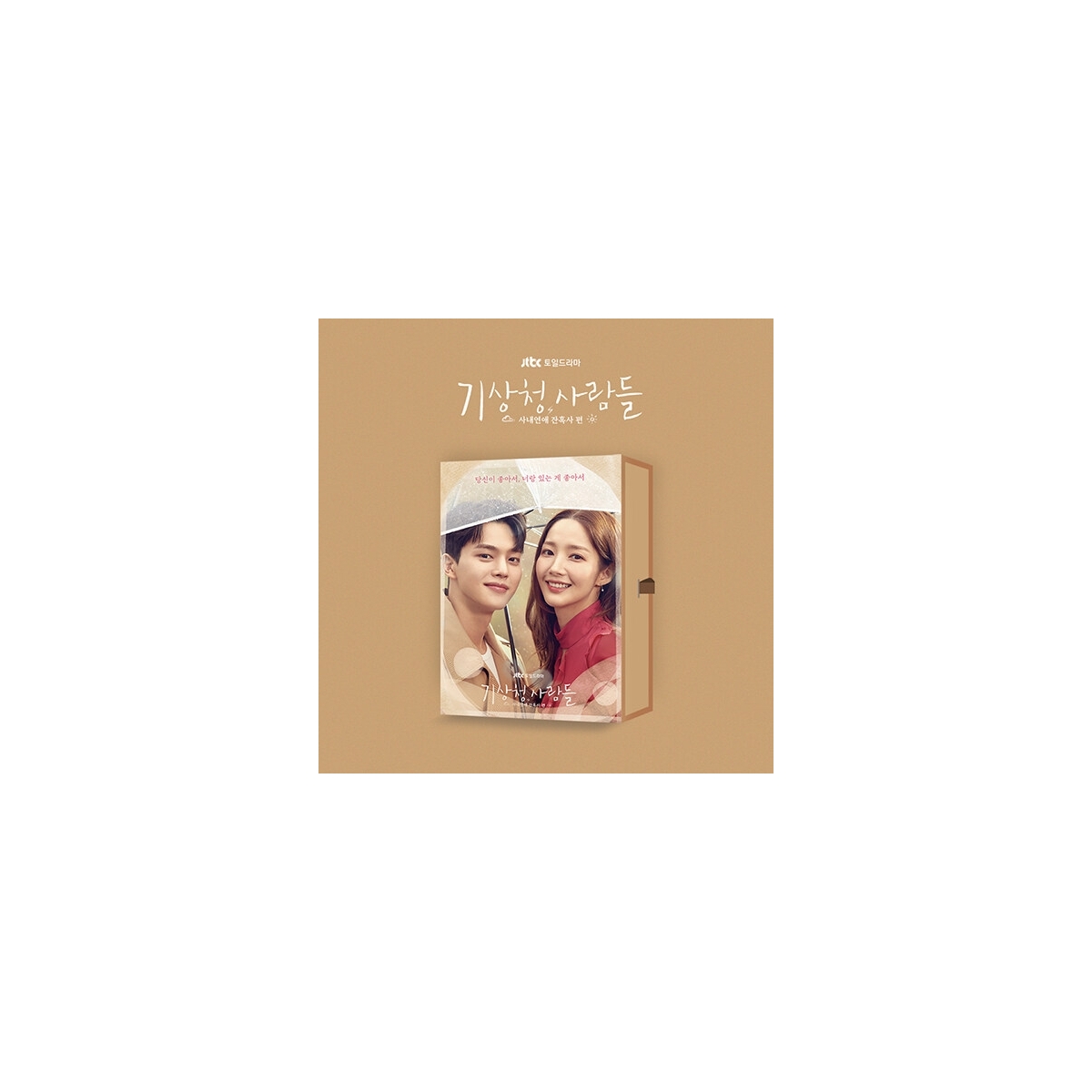  
Forecasting Love and Weather OST (Jtbc TV Drama)
Bugs
Date: 2022.04.13
Format: CD
Number of Discs: 2
Weight: 17
Tracklist
CD1
1. 사르르쿵 - CHEEZE (치즈)
2. 마음주의보 - 온유 (ONEW)
3. Promise You - 규현 (KYUHYUN)
4. 소중한 게 생겼나 봐 - 로시 (Rothy)
5. 니가 내리는 날에 - 존박
6. 이만큼 난 너를 사랑해 - 펀치 (Punch)
7. 조금 더 아파도 - 김나영
8. 이상기후 - 기리보이
9. Open Your Heart - 린
CD2
1. 오늘의 날씨를 알려드리겠습니다
2. New Start
3. 하경이랑시우랑
4. Slow Comic
5. 나만 황당함?
6. 할까 말까
7. 한여름 낮
8. Current Weather
9. 기상악화
10. Love Quadrangle
11. 비상비상
12. Cuddle
13. 찌질꼬질
14. Argument
15. 이후의 관계
16. 환절기
17. Love Forecast
18. Dream
19. 우리 둘이서 영원히
20. 가시거리
21. 비 온 뒤 맑음
22. 내일의 날씨는

Specific References
EAN13

8809696006967
Packages are generally dispatched within 2 business days after receipt of payment.

Shipping fees include handling and packing fees as well as postage costs, and it will be calculated automatically, depending on your location, shipping method, and item weights.

Our job is limited to dispatching orders through shipping options that buyers choose on their own, and we can't make a particular order arrive faster than others.

If you need faster shipping, please choose the faster shipping option instead of demanding us faster shipping.
The weight is our own unit of measurement, and it's neither lbs nor kg.

Please click on the following link for details.