Holiday Notice (27th Sep - 3rd Oct, 14th - 19th Oct KST)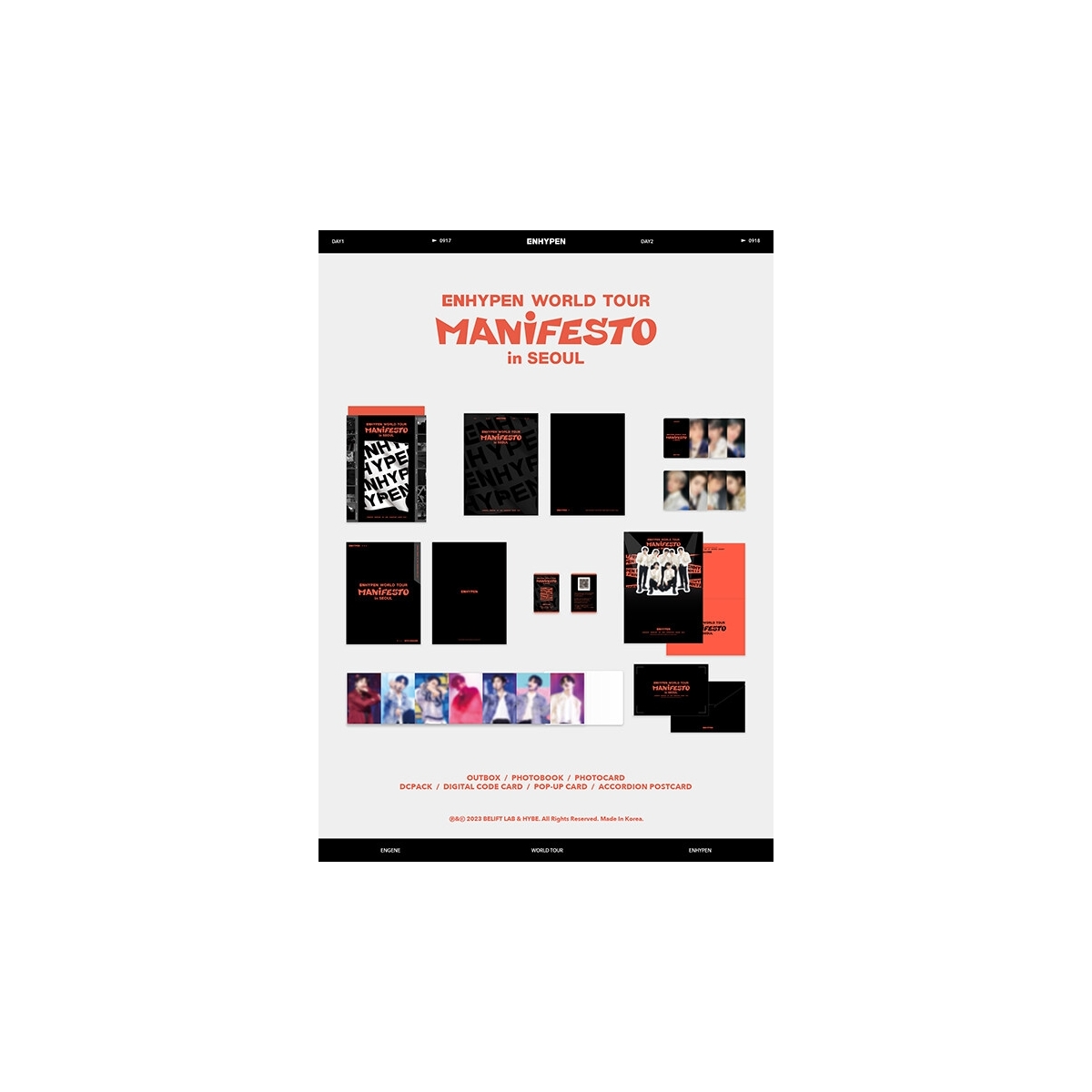  
ENHYPEN - WORLD TOUR 'MANIFESTO' in SEOUL Digital Code
Copan Global
Date: 2023.03.021
Weight: 30
ENHYPEN WORLD TOUR 'MANIFESTO' in SEOUL
01 Given-Taken
02 Flicker
03 Not For Sale + Let Me In (20 CUBE)
04 TFW (That Feeling When)
05 Upper Side Dreamin'
06 별안간 (Mixed Up)
07 Drunk-Dazed
08 One In A Billion
09 FEVER
10 Attention, please!
11 Polaroid Love
12 몰랐어
13 Tamed-Dashed
14 Blessed-Cursed
15 모 아니면 도 (Go Big or Go Home)
16 Future Perfect (Pass the MIC)
17 ParadoXXX Invasion
18 SHOUT OUT
MAKING-OF FILM
MERCH & VCR SHOOT SKETCH
PRACTICE & REHEARSAL SKETCH
D-DAY SKETCH
HIGHLIGHT COMMENTARY


Packages are generally dispatched within 2 business days after receipt of payment.

Shipping fees include handling and packing fees as well as postage costs, and it will be calculated automatically, depending on your location, shipping method, and item weights.

Our job is limited to dispatching orders through shipping options that buyers choose on their own, and we can't make a particular order arrive faster than others.

If you need faster shipping, please choose the faster shipping option instead of demanding us faster shipping.
The weight is our own unit of measurement, and it's neither lbs nor kg.

Please click on the following link for details.
Customers who bought this product also bought: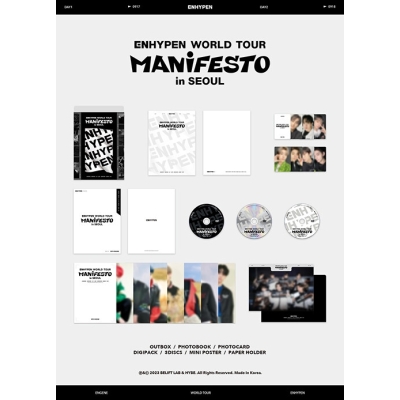 In Stock