 
Dali and Cocky Prince OST
WEA
Date: 2021.11.18
Format: CD
Number of Discs: 2
Weight: 9
Tracklist
CD1
01 함연지 - 내 옆에는 너만 있었으면 해
02 딘딘 (DINDIN) - 직진
03 서호 - That's Ordinary Love
04 하현상 - 이상하죠
05 프롬 - 사랑할 순 없는지
06 클랑 (KLANG) - U Hoo Hoo
07 김예지 - 달 크레이터
08 GIFT - CHAI (이수정)
09 Hodge - CANNON
10 Ian Hug, 서호 - One Day It Will Be
11 프롬 - 사랑할 순 없는지 (Piano Ver.)
12 클랑 (KLANG) - U Hoo Hoo (Piano Ver.)
13 CHAI (이수정) - GIFT (Eng Ver.)
CD2
01 Musee d' Dali (open 09:22)
02 황묘농접
03 Birthday
04 無나리자
05 Mr.3無
06 본투비 귀티!
07 달무커플
08 The Three Candles
09 Shadow of Villain
10 X 싸고 있네!
11 채권자vs채무자
12 본투비 가성비
13 The Scream
14 뭐!딜리아니
15 기억의 지속
16 내 돈 20억
17 The Beethoven Freze
18 The Cyclops
19 별이 빛나는 밤
20 Musee d' Dali (closed 11:00) (Narr. 달리&무학)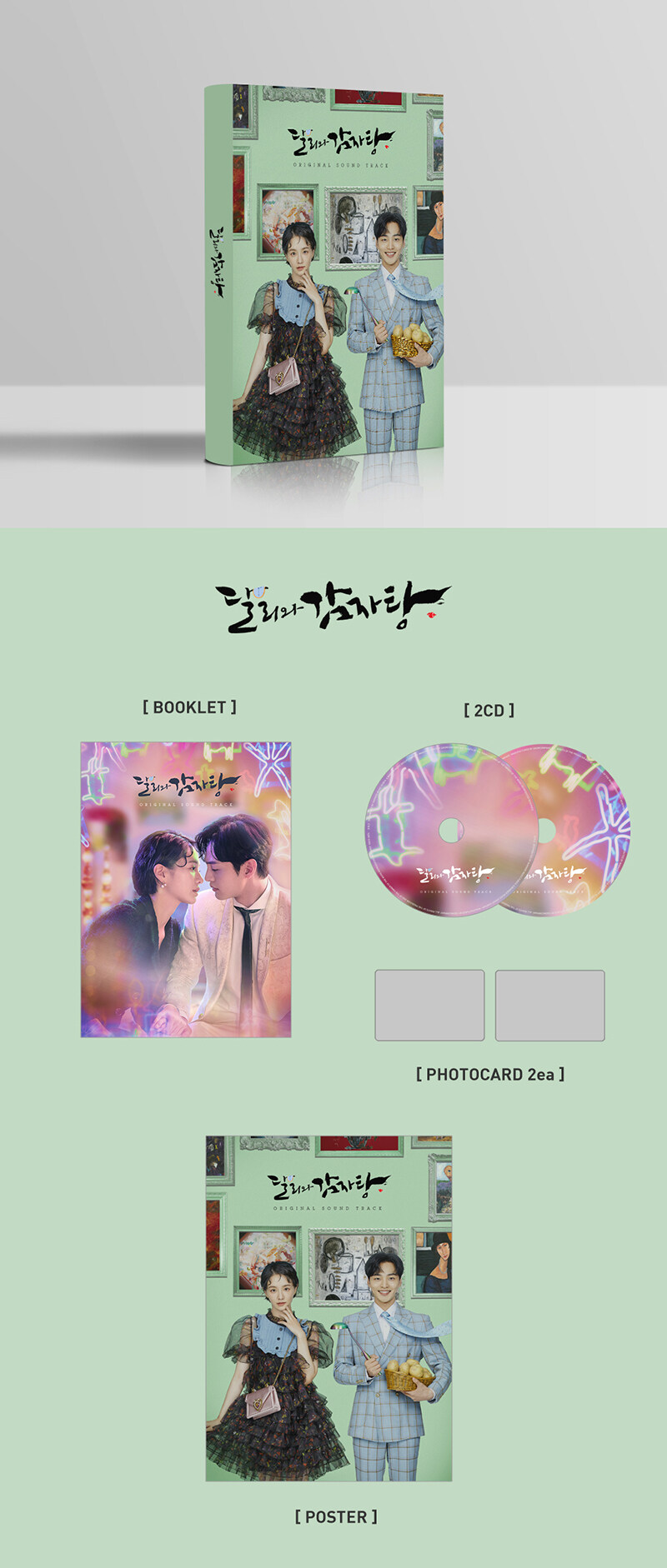 Specific References
EAN13

8809355977485
Packages are generally dispatched within 2 business days after receipt of payment.

Shipping fees include handling and packing fees as well as postage costs, and it will be calculated automatically, depending on your location, shipping method, and item weights.

Our job is limited to dispatching orders through shipping options that buyers choose on their own, and we can't make a particular order arrive faster than others.

If you need faster shipping, please choose the faster shipping option instead of demanding us faster shipping.
The weight is our own unit of measurement, and it's neither lbs nor kg.

Please click on the following link for details.